Considering becoming
a GiANT Guide?
We're committed to Guide Success.
The best leaders in the world lead themselves to higher levels by calibrating support and challenge to themselves and to those they lead.
We call them 100X Leaders –
leaders who are moving towards 100% health and who have learned how to multiply what they know into the lives of others.
Successful GiANT Guides embody a 100X mindset and approach to life.
Before you can lead others toward liberation, you must experience personal liberation, build credibility, and establish trust.
If you're ready for the journey, we'll help you get there.
This intentional 100-day process is designed to help you experience personal liberation and find clarity for your next steps.
Here's how…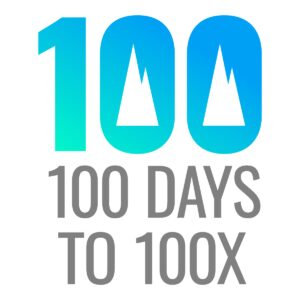 Access to weekly video training focused on learning & practical tools.
A weekly 100 Exercise focused on helping you improve your own personal leadership
A weekly X Challenge focused on helping you take what you have learned and impact others immediately
The bread & butter of our platform are the pre-built design sections, called items that you can add to the page.
Weekly one-hour core group sessions aimed at
deepening understanding & application while providingaccountability on the journey